Diets & Weight Maintenance Support Group
Chat about how well your latest diet is -- or is not -- working. This group is a great place to find support and accountability as well as share success stories and valuable lessons with the community. From where to start to weekly weigh-ins, get help from others to reach your dieting and weight maintenance goals.
Weekly Weigh-In (Jul 18-24)Managing Blood Pressure

lorrieonline
Changes You Can Make to Manage High Blood Pressure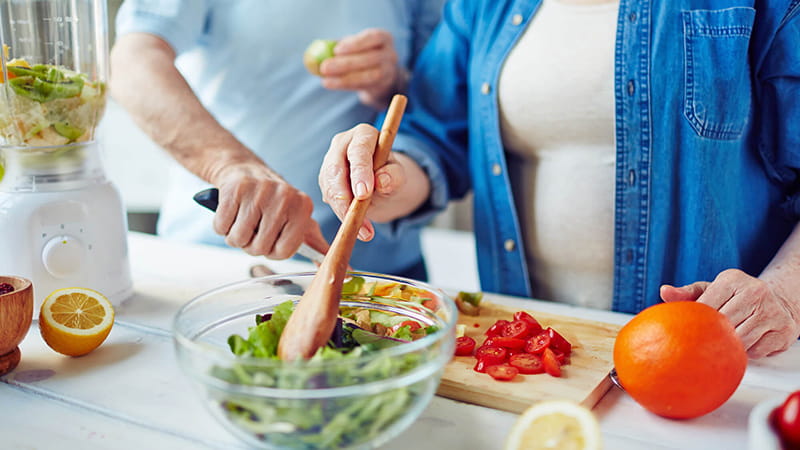 Fighting back against the "silent killer"
High blood pressure (HBP, or hypertension) is a symptomless "silent killer" that quietly damages blood vessels and leads to serious health problems.
While there is no cure, using medications as prescribed and making lifestyle changes can enhance your quality of life and reduce your risk of heart disease, stroke, kidney disease and more.
Know your numbers
Is your blood pressure in a healthy or an unhealthy range? The best way to know is to get your blood pressure checked.
If you're diagnosed with high blood pressure, you should monitor your blood pressure regularly. Maintaining an awareness of your numbers can alert you to any changes and help you detect patterns. Tracking your results over time will also reveal if the changes you've made are working. Download a printable blood pressure log (PDF). 
 

| BLOOD PRESSURE CATEGORY | SYSTOLIC mm Hg (upper number) | and/or | DIASTOLIC mm Hg (lower number) |
| --- | --- | --- | --- |
| NORMAL | LESS THAN 120 | and | LESS THAN 80 |
| ELEVATED | 120 – 129 | and | LESS THAN 80 |
| HIGH BLOOD PRESSURE (HYPERTENSION) STAGE 1 | 130 – 139 | or | 80 – 89 |
| HIGH BLOOD PRESSURE (HYPERTENSION) STAGE 2 | 140 OR HIGHER | or | 90 OR HIGHER |
| HYPERTENSIVE CRISIS (consult your doctor immediately) | HIGHER THAN 180 | and/or | HIGHER THAN 120 |
Make changes that matter:
Managing blood pressure is a lifelong commitment
If you have high blood pressure, it's vital that you listen to your doctor. Remember: You're a part of your healthcare team. You and your doctor are partners.
Educate yourself about HBP and learn how to monitor your blood pressure at home. Armed with this information, you can commit to living heart healthy.
By adopting a heart-healthy lifestyle, you can:
You can fight high blood pressure
While heart disease is still the No. 1 killer in the United States and around the world, death rates have decreased significantly. Earlier and better treatment of high blood pressure has played a key role in that decrease.
https://www.heart.org/en/health-topics/high-blood-pressure/changes-you-can-make-to-manage-high-blood-pressure
------------------------------------------------------------------------------ 
Remember the (4) S's for weighing:   
♦ Same TIME of day   (on the)  
♦ Same DAY each week (wearing the) 
♦ Same CLOTHING (and using the) 
♦ Same SCALE to Measure Yourself - Remember, sometimes the scale doesn't budge, but the waistline will.   
---------------------------------------------------------------------------------
My physical therapist took my BP reading and it was higher than usual.  When she asked if I took anything that morning, I had taken a nootropic prescription.  On looking it up, she read the symptoms to me, and they all led to high blood pressure.  So lesson learned for me, as I don't need to create a heart problem.  That was he last time I'll take that prescription.  I'll be staying on top of my exercise instead.  


Posts You May Be Interested In
10 Ways to Get Organized for Weight Loss By Ellen GoldmanHealth and Wellness Coach  Linda came rushing in, 20 minutes late for our training appointment, extremely apologetic. When she was ready to leave her home, with plenty of time to arrive promptly, she realized her sneakers were not in her gym bag. After searching frantically, she found them in the back seat of her car. Today's...

 dealing with a lot and my weight is one of many issues Im trying to get contro on so taking it a day at a time and trying to eat better