The Circle Community Group
The Circle is a Chronic Pain Support room known to it's members for their faithful, generous and outstanding support. Throw in a splash of humor to help you get through your days. New members welcome.

sadsadLisa
Good morning my circle friends! It's a beautiful sunny day here but thankfully not as hot as it was. It went down to 1C last night with a frost warning. Now it's up to about 20C (70F) which is perfect for me. The rest of the week should be about the same temp but rain Tues and Wed.
We've been going for drives every Sunday lately and finding the prettiest little dirt roads. The lupins are in bloom now too so it makes for a beautiful drive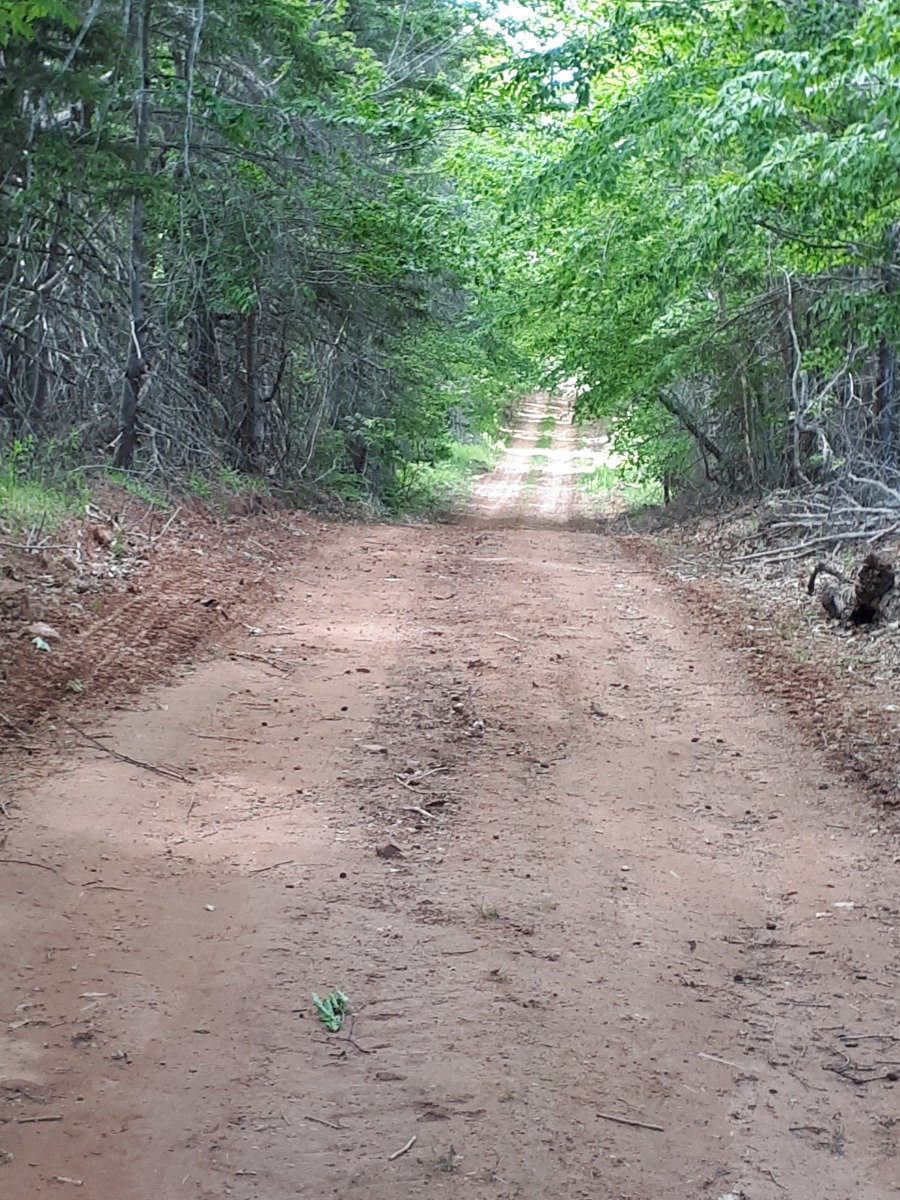 This is the nicest one we've seen yet! I love the full cover of leaves.
Toni I saw my granddaughter last Sunday but none of the others recently. My son took her to an indoor playground yesterday. He posted a bunch of videos - the place is amazing with 2-3 levels, trampolines, slides, lots of climbing stuff and swings. She loved it and so did he! If I could still keep up I'd take all the grands there.
I'll have my youngest daughters three kids later in the summer. There is a few park not to far from me that I want to take them to. It has a fairytale forest, a huge castle play gym and loads of fun stuff. I've been thinking of how to manage and decided I'll invite my son and Stevie along so he can help. I can't wait.
I just weeded my flower bed this morning and it took everything out of me. I sat on a blanket but getting up and down was no easy feat. Drew put a fresh bag of black soil around them after I finished. It looks pretty good now.
Moonie glad to hear Suchi is taking to the training. I love hearing about your live edge shelving. Please post a picture when you're done. I'd love to have a live edge coffee table. Drew knows and says he'll make me one when he finds the right piece.
Serenity how was the restaurant where you went for your mom's birthday. Dessert on the roof sounds nice. I hope she loves it.
Empathy how are you doing? Getting that rain yet?
Toni I hope you are feeling better every day. I'd love to hear more about the natural stuff you mentioned. Hook me up!
On time to go rest up. I'm still short of breath all the time but calling today to make an appointment. Have a great day everyone! Peace and hugs,
Lisa
Posts You May Be Interested In
good day everyone,joanne, glad you had and knew about meat tenderizer. hornets have an awful sting. yay for you and mario! this is a great to hear. i'm very excited for you. and your reunion diner is tomorrow, so you have a lot of good stuff  on your plate. and hopefully, you'll be over the post-flare. things do work out well for us.sandra, what is the mask situation there currently? when you...

good day everyone,my mother fell again yesterday. shortly afterward i texted her to let her know a show she likes was on. then she told me via text...the whole dang situation is crazy with her refusing to do what everyone suggests which is to keep a cane or walker near. she crawled to another room to get up. (long, silient scream!) it seems that's another running theme in the room sadly. let my...