Post-Traumatic Stress Disorder (PTSD) Support Group
Find support with others who have gone through a traumatic experience. Whether you have chronic or acute PTSD, we are here for you. OysterBay
Finally I have a clear photo. I'm gonna say, he's a Shiba, not Akita Inu.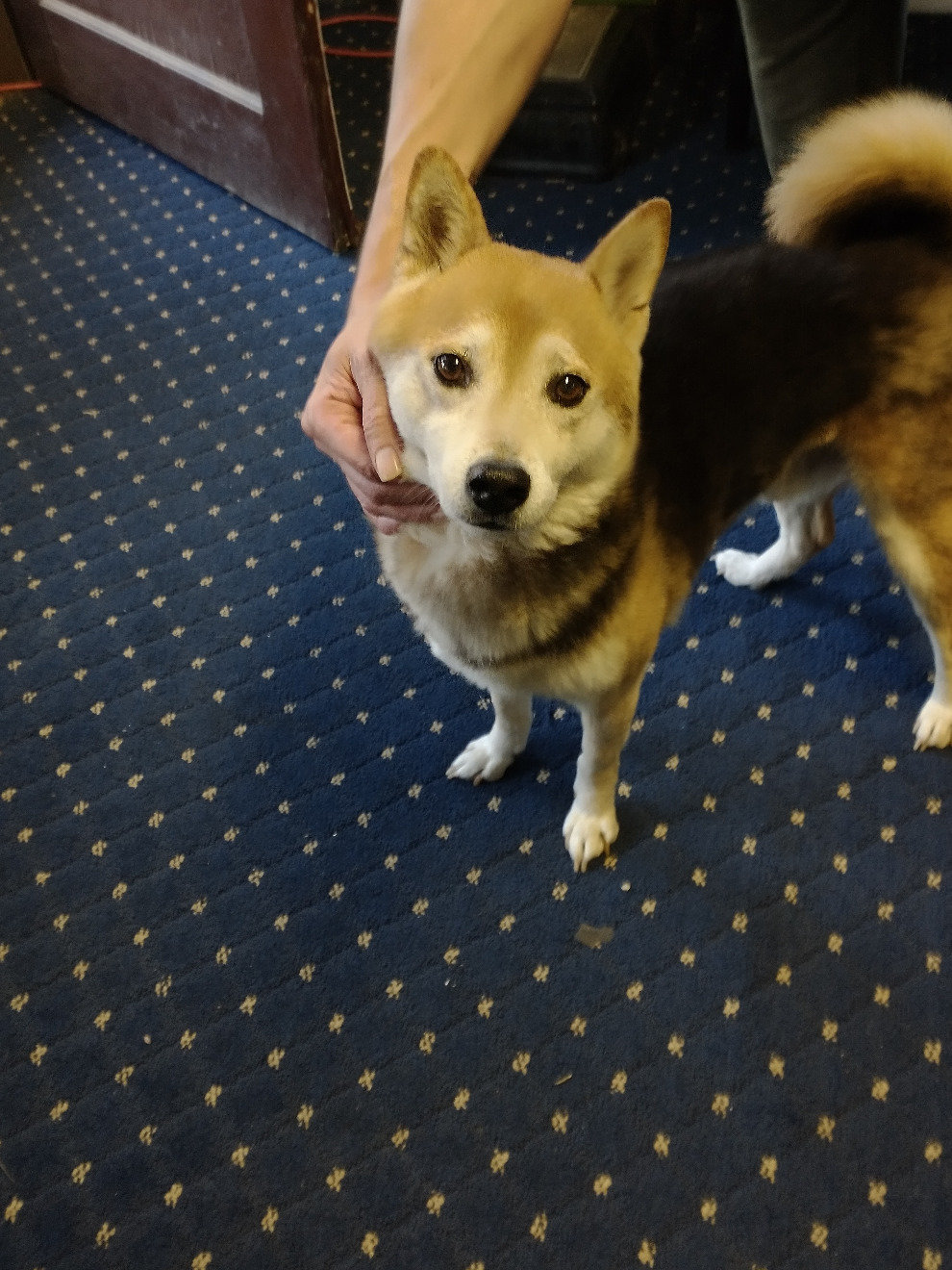 Agree or disagree? I say Shiba, Not Akita Inu
Not a big deal really. Other than maybe I am falling in love with the dog and wanna adopt.
We both got ptsd. We'd be good for each other.
But he aint my dog. Is not my pet nor property.
Right. Gotta snap out of it and call the shelter.
Damn. Why is it suddenly so hard to pick up the phone?
It's the eyes Oyster. The doggy eyes put a spell on you


Sober Up bro. Broyster. That dog don't belong to you.
Ok so I called the county shelter.
Sounded like they was smokin pot and I could hear a 70s Jetsons cartoon playing in the background.
I asked, has anybody in my area, called you, sayin they lost a Shiba Inu?
She said, No. Nobody has called us about a lost Shiba or Akita Inu, in your area.
State Law mandates I must contact the county animal shelter within 24 hours, about a stray dog or cat I took in.
And so I have done. Miller Time. My job is complete.
Nothing left to do now, but gimme kiss awww I wuv you too.
And.
Hitch a ride to the truck stop to buy dog food.
Brb
Posts You May Be Interested In
I started my new job today, granted it is just orientation and then training but hey, hooooray!! I am so excited! I will be a cashier at Lowe's and I'm thinking that this is going to be way easier on my body. The hours are low, about 20-24 a week, so I'm thinking that my psyche will have an easier time with it as well. I have tried full time, work your butt off, jobs and have come out of it sick...

I thought I'd share with you a horrible situation that happened this past week so I can vent and hopefully get some advice. I'm really struggling with this one! To make a very long story short- my aunt passed away and it was a total shock to me. She had cancer 2 years ago but treated it. She always said "if it comes back I will not treat it". On July 3rd she texted me to say it returned. I asked...