Post-Traumatic Stress Disorder (PTSD) Support Group
Find support with others who have gone through a traumatic experience. Whether you have chronic or acute PTSD, we are here for you.
Day 113 of Quarantine Meme

Secouya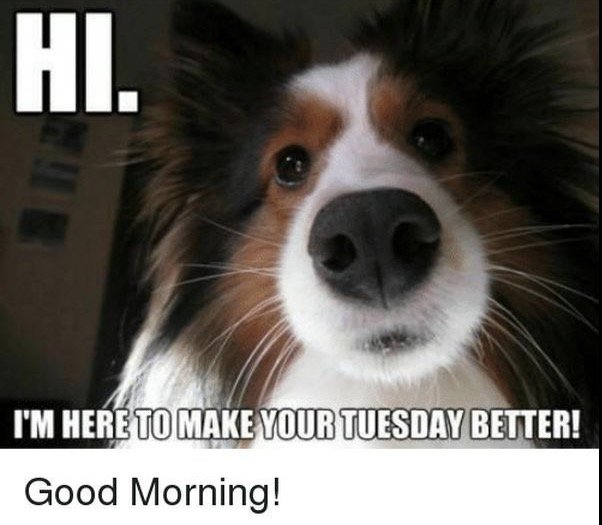 Good Morning Tuesday. Let's see if we can get Tuesday off to a good start. What is the nicest or funniest thing someone ever said to you? Something that made you feel special, accomplished or just downright happy.  
Here is something that will hopefully start your day off smiling: https://www.buzzfeed.com/daves4/steps-to-instantly-make-your-day-better?utm_source=dynamic&utm_campaign=bfshareemail
And to make it even better, here is an oldie (It will either make you laugh or shriek): https://youtu.be/e-A7BEe5cLo
The funniest thing someone ever said to me is a toss up between two statements: (1) Shirley Temple I made a cake for your birthday! I said I have black curly hair. He said yes, Shirley Temple Black. (This was a place close to work that I would buy lunch or a drink at and they would teach interns restaurant skills. The owner thought it was hilarious and said if I hadn't come in he would have called me) (2) oh my god, you look just like Snow White. Can you dress up like Snow White and play the character for my daughters party? I will pay you what ever you want (I was grocery shopping and had no idea who this lady was, she was serious!)
Posts You May Be Interested In
I was diagnosed with BP about 15 years ago, but of course, it went back farther than that. I was misdiagnosed for quite a while before they landed on a correct reason for my "craziness". I never hit an obvious manic period until my late 20s. Before that, they thought I was just chronically depressed. I think the reason they missed it for so long was because I had, what is now called, "dysphoric...

For the last three years there has been an increase of leaks that were almost worth gathering sliding glass doors from the roadside to cover with. I really didn't have any idea how to manage this. I would let my family know that I was on the bucket brigade, so couldn't join them if it was raining. They tookit as me joking about a smallleak. It's an old house, 1926. So damage had to be repaired as...