It's Getting Easier... I Think...
I woke this morning thinking the usual: "Great, it's morning again..."  However, I didn't dwell on my misery for long.  I quickly snapped out of the negative thinking and began to think about what today has in store for me.  Granted, there is something really personal on my mind and for a good half an hour, I did sucumb to the anxiety that surrounded it.  During this time I kept reminding myself that I should be stronger, braver and not let this control my day or my mood.  So I literally pushed it out of my mind, wished myself "Good Morning", got out of bed and took the pup for our morning walk. 
Today is a lot cloudier and gloomier than the previous days, but I told myself that I shouldn't let that affect me.  I am my own person and I control what will and won't make me happy!  I started thinking about what I wanted to do today... and surprisingly, it wasn't as hard as it was yesterday!  I caught myself  ruminating over the personal matter on my mind... again, I stopped myself.  Then I remembered an old quote that I use to live by a couple of years ago.  Something striked a match and lit a fire in me, and I truly began to believe in the quote!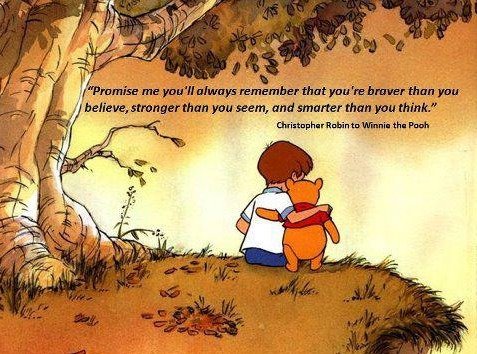 By the end of the walk, I was so wrapped up in the quote!  I was at ease... when I thought about my personal matter again, it didn't seem so scary and daunting... I was actually able to approach it with a reasonable mindset and things didn't seem so scary after all.  I knew and know that everything is going to work out just fine!  :D  I'm hoping this feeling will last... and if it doesn't, I know what I need to do to get back on track again! 
Today is going to be a good day :D