Acromegaly Support Group
Acromegaly (from Greek akros "high" and megas "large" - extremities enlargement) is a hormonal disorder that results when the pituitary gland produces excess growth hormone (hGH). Acromegaly most commonly affects middle-aged adults and can result in serious illness and premature death. Join the group to discuss symptoms, diagnosis, and treatments. lookingforhope89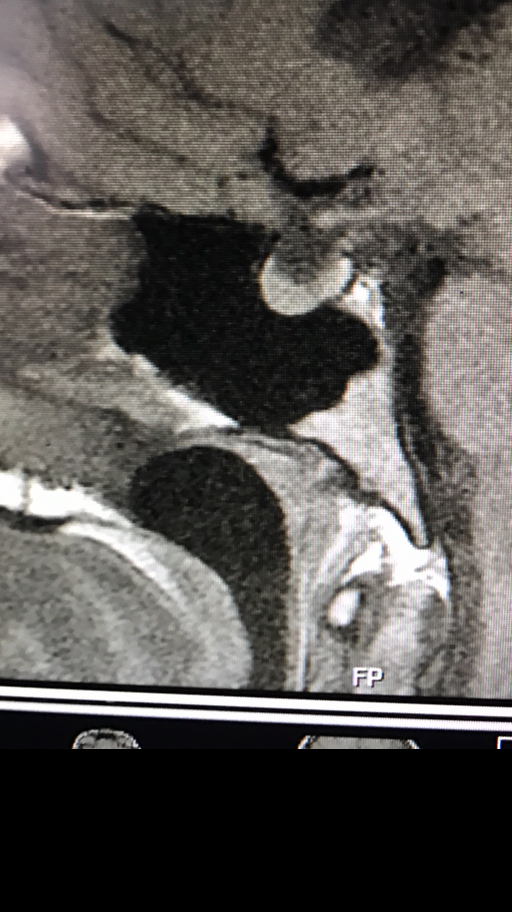 Does anyone see a tumor?
Long story short.. I was diagnosed in June with Acromegaly. I had elevated IGF-1, failed to suppress GH during glucose test, and radiologist confirmed a 2mm tumor on my pituitary gland.
I was referred to Emory for surgery. I don't meet with the neurosurgeon until next week but I did meet with the Endocrinologist there. She believes I've been misdiagnosed. She says she doesn't see a tumor, but did say she could be wrong with it being so small. She gave no real explanation of the other test aside from everything being a fluke and coincidence. She says I don't look like I have Acromegaly.
My Endocrinologist is pretty confident in his diagnosis. He stressed that with the tumor being so small that it means it was caught really early and it would make sense that I wouldn't have noticeable physical changes yet.
He's sending me for another MRI on a stronger machine. I've had a couple of people that have Acromegaly look at my MRI and say they see something. Anyone here see it?
Posts You May Be Interested In
Just started somatuline and I'm practically living in my bathroom. Very upset stomach. Does anyone else have this issue?

Hello everyone,  my name is Angie Graham . I'm 27 years old, and I know that I have acromalegy based on my symptoms. Three months ago I woke up and my eyes were bulging, and I could feel the bones in my face thickening. It freaked me out and was quite painful. Over the past 3 months I've grown an inch taller, my hands and feet have grown a size and a half, I'm tired all the time, I  have severe...