Getting a Tattoo – What You Need to Know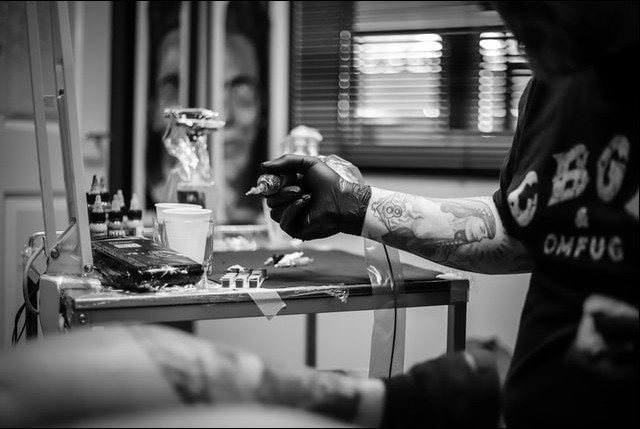 Getting a tattoo is a major decision. It is something that you will have on your body for the rest of your life (unless you want an ugly scar from laser treatments). In addition, you will have to go through a long and painful process (do not believe those who say no) to finish it, but in the end, if you do everything right, it is something worthwhile. You end up with a piece of art about the body that also talks about you, your personality, your story, and your style (and it also makes you look cooler).
Tattoos are increasingly popular, and the taboos and prejudices around them (such as the ridiculous idea that they are gang members or criminals) are already disappearing. But what will never disappear is the fact that you are going to have a needle going through your skin for hours and that, whether you like it or not, will hurt.
But the level of pain that you are going to experience depends on you, or rather on the place you choose to get a tattoo. The level of pain varies among people, some endure more than others, but according to tattooists, there are areas of the body that are more sensitive and where tattooing hurts more.
Any tattoo artist can tell you that the pain depends on many factors like how you feel that day, if you have a cold, the style of the tattoo, and the artist's art (some have the "heaviest" hand). One thing that can make the difference is the place.
All tattoos are going to hurt, that is inevitable, and they will be somewhat irritated for a while, but if you want to feel the pain in all its glory, or suffer more (because you are masochistic or something like that) come closer to the areas closest to your bones. According to experts, the ribs, elbows, the upper part of the foot, the inside of the arm, the knees, the sternum, and the head are the most sensitive places, which ensures that you will suffer.
Although you don't have to suffer too much, according to Inked Magazine, there are some things you can do to feel less pain at the time of your session.
Go sober
Alcohol dilutes the blood. In the case of tattoos, this means that you will bleed more, and the intact will not enter your skin so easily, which makes the process take longer, and everything feels more painful.
Drink a lot of water
You should start doing this the night before since the water helps your skin absorb the ink better, and it doesn't take so much time and effort to make everything look good.
Evaldas Gulbinas is a European fine artist and a tattooist. His fine art practice involves the use of sculptures, paintings, digital media, and various other installations. His work is widely acknowledged and has been exhibited in famous art galleries, including Espacio Gallery, Brick Lane Gallery, and at the Intrusion Exhibition. Gulbinas has received many accolades throughout college and university. He has worked as a professional tattoo artist for six years and has been featured in magazines such as "Skin Deep Tattoo," "Total Tattoo," and "Creates Magazine."