Classic Accessories no Woman should be Without
Following the fashion trends and keeping your wardrobe up to date is great when you like the styles that are popular. But since trends come and go, it's important to have some timeless staples in your closet that can be worn at any time and still be fashionable.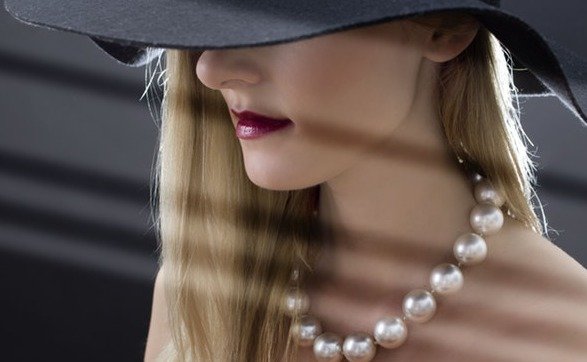 Image Source: Pexels
Pearls
Pearls are nothing if they aren't timeless – pearl necklaces, bracelets or headbands are classic accessories that will never go out of fashion. A string of pearls has an air of elegance á la Audrey Hepburn in Breakfast at Tiffany's; perfect for occasions such as milestone birthdays, weddings or romantic dates.
Statement Necklace
A statement necklace—whether it be a bold, shiny piece or a simple silver pendant necklace—is the one piece of designer jewellery that can instantly transform any outfit.  The key is to find something that works as well with as evening dress as it does with a plain white t-shirt for versatility.
Simple Metal Studs
Sure, there are days when you're in the mood to pile on the big earrings and big necklaces, but for those times that call for simple elegance and grace (or when your ears need a break from wearing heavy earrings that cause a bit of soreness), a pair of simple yet striking silver or gold studs coupled with tied-up hair will work like magic. Don't feel as though you need to get those boring studs that your ears were initially pierced with though, there are some great, striking designs out there from geometric shapes to delicate bird shapes.
Pashmina Scarf
A real pashmina—made from fine cashmere wool—is the ultimate winter accessory in terms of function and fashion. The intricate designs and colour palettes mean that they'll match with just about any colour and outfit. For women who are sensitive or allergic to certain metals, beautiful pashminas offer a fantastic alternative jewellery, and there are many interesting ways to wear them: when you need real warmth you can wrap one around your neck and tuck it into your jacket collar, or for slightly chilly summer nights you can simply drape it over your shoulders instead of wearing a jersey.
Leather Handbag
Clutches, totes, messengers, satchels... there are so many different styles of handbags for different occasions. Since we don't often realize how much stress we put our handbags under (constant rummaging, infrequent cleaning, resting them on floors), they can ruin or weather rather quickly. A leather handbag that is big enough to fit all your essentials, and yet small enough so that it doesn't feel like a bottomless pit, is an investment that you'll be thankful for for years to come. Leather is durable and not only will the construction stand the test of time, but so will the material.
Leather Boots
In the world of shoes and handbags, leather will always come out on top. You don't have to spend money on a season-to-season basis, constantly replacing boots that are worn out from all the wear and tear. Be sure to go for a classic style and not a fad, though, so that they can last.