Healing Hugs Community Group
Need a hug ... come on over ... Share your prayer request ... Share updates if you have any ... Make some new friends ...

angel1313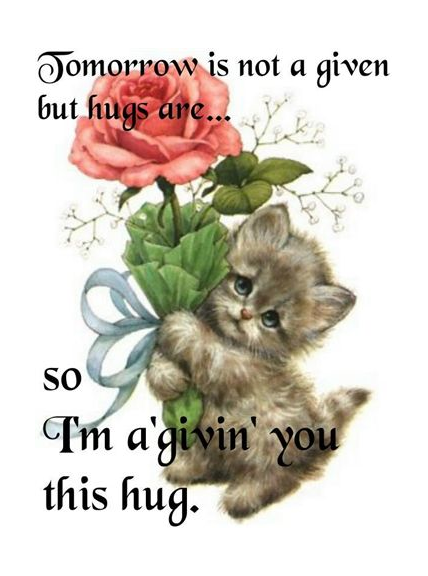 To All.
Posts You May Be Interested In
hi....While some stuff has gotten better for me, I still have occasional thoughts that people wouldn't care if I just disappeared. I also sometimes has thoughts of suicide. However!!! this does not mean that I would actually do anything. It's just there. Does this ever happen to anyone else?I'm leaving the country for a month in two days, so I probably won't be able to check this, and it...