Two Wheels Versus Four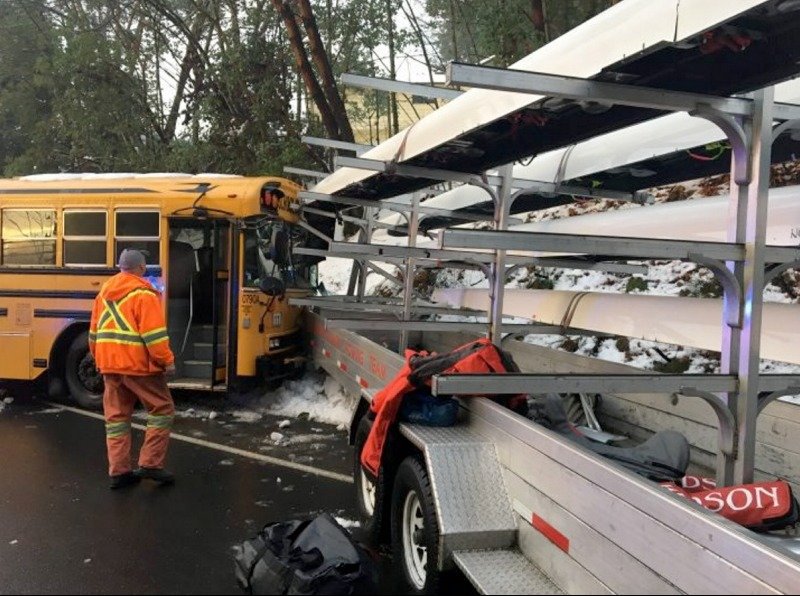 It doesn't have to be "versus" at all -- cyclists and motorists can enjoy the road together.
That said, accidents happen, and personal injuries are on the rise -- especially in bike-friendly regions such as the Lower Mainland and throughout BC. Why? A one-word answer: congestion.
There are more cars than ever on the road, and more bikes than ever, too. Add in newly-constructed bike lanes and new bike traffic lights, and road safety becomes more important than ever before.
Nearly four out of five crashes involving cyclists in BC occur at intersections. Consequently, motorists need to think more about cyclists, and cyclists need to think like motorists. Here's how.
ACT LIKE A CAR.
Ride in a straight line, and don't weave in and out of traffic. Follow traffic's flow and use hand signals to let drivers know where you intend to go.
WEAR A HELMET.
Many cyclists spend considerable amounts of money on their bike and accessories, but don't make the same commitment to their helmets. That's a mistake. A quality, well-fitted helmet is the best defense a cyclist has against head injuries. -- always wear a helmet.
MAKE SURE YOU'RE VISIBLE.
Always wear reflective clothing and use lights, front and rear, on your bike -- and check that they're working every time you go riding. These precautions are especially important in low-light conditions: dusk, dawn, evening -- and especially in the rain.
 FOLLOW THE RULES.
Road signs and signals are there for a reason, and they apply as much to the cyclist as they do to the motorist. Obey traffic lights, signals, signs and right-of-way rules.
STAY FOCUSED ON THE ROAD.
Distracted driving causes as many accidents as drinking and driving. The same statistics apply to cyclists. Don't talk on the phone while riding your bike, or listen to music, either. You need to be aware of your surroundings, and able to hear the sounds of traffic around you.
WATCH FOR OBSTACLES.
The road isn't always a smooth one. Watch for potholes and uneven paving, garbage, and "in-built" obstacles such as plumbing caps and manhole covers.
CHECK YOUR BIKE.
Check your brakes and wheels. Don't go for a ride without first making sure your bike is in good condition. Check your safety gear: are you wearing reflective clothing? Are your lights working?
STAY ON THE RIGHT.
The far edge of the road is your friend: stay as safely far away from traffic as you can. This is especially important because cyclists, in general, are "driving" more slowly than vehicle traffic.
Helpforme is the go-to place for cycling injuries. A number of our lawyers are cyclists themselves. They know what can happen in traffic, and how to get your claim processed efficiently. Helpforme will work with you every step of the way to get you riding again as soon as possible and get you the compensation that you deserve. And Helpforme has contingency-based fees, so you don't pay until your claim is resolved. Find out how Helpforme can help you.