How to save money and energy when it comes to baby formula!
Hands on heart, having a baby has to be the most joyous thing to happen but they are dependent on you for everything and that's a huge responsibility. From diaper changes to feeding, once a baby arrives, your whole life revolves around him/her and is dictated by that teeny tiny baby.
Whether you are a first-time parent or it's your second or third time around, it's always a different experience. That said, there are a few things that you can take care of, organize and one of those things is baby formula. You can buy baby formula from the store and even online but we have a few tricks to help you save money and energy because having a baby is heavy on the pocket!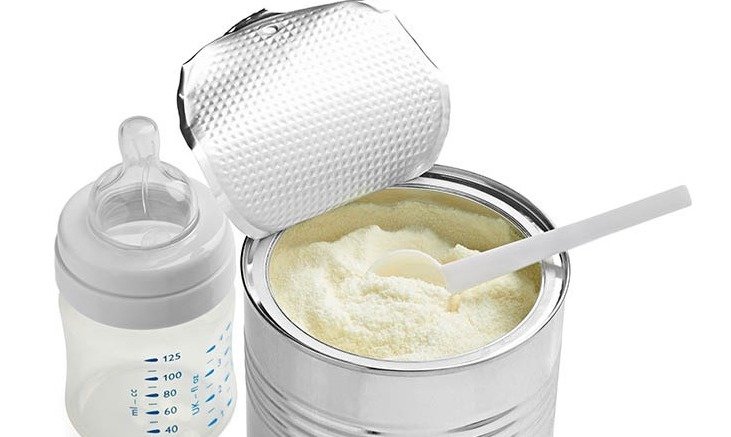 Get Coupons for Your Baby Formula Brand
Once you know which formula suits your baby, you can sign up on their website and get discount coupons. You can ask your spouse or partner to do the same so that you can double up on discount coupons. You can use those coupons online or in-store, whichever is convenient. Remember with online shopping, chances are that your preferred baby formula will not be out of stock.
Take Advantage of Samples from Your Doctor
When it comes to baby formula, there's a lot of choice in the market and it can be very confusing for you. To buy baby formula, you need to have some information regarding the various formulas available in the market.
To make it easier, doctors generally have some samples available in their clinics. You can simply ask them for samples every time you visit. This way, you'll not only be getting the best available baby formula but you can also find out which formula suits your baby. Once you know which one suits your baby, you can ask for samples at later visits and stock up.
Use Store Rewards
Double the joy of your own shopping and baby formula at the same time. Many stores offer rewards as you shop. The more you shop, the higher will be your rewards! That is not to say that you should go overboard when shopping to get rewards, but if you stack up your rewards till the end of the month, you can easily buy extra cans of baby formula to stock up for rainy days.
Shop for Formula Milk Online
So we all know that having a baby changes your life by 360 degrees, literally! The first few months are like a blur and you barely have time for yourself. Going to the store for groceries can be a huge task. At this point, online shopping can really help you out.
All you need to do is order online and receive your things at home. There are more advantages of shopping for necessary items online than you know about. Some of them are as follows:
Most online stores offer deals and discounts on their popular items and you will find this applicable to baby formula as well.



Furthermore, local shops can sometimes run out of your baby's preferred formula milk and we understand how hopping to another brand can be a bad idea! This is where online pharmacies jump in. The stock never runs out and you can stack up on formula milk at home without trouble.



Ordering online can save you the trouble of running to the store as you can order from the comfort of your home or office!


Formula Milk is an Essential Part of Baby Shopping, So Prepare Ahead!