Your Happy Place! Community Group
Forget your troubles, come on get happy! Take a deep breath, let go of all your stress for a bit, and come have some fun. If you've been looking for YOUR HAPPY PLACE, look no further, here we are! Everyone's welcome!!
The Celebrations Just Keep On Coming!


TES9579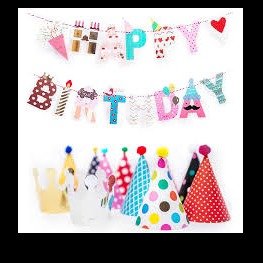 Let's all wish a Happy Birthday to Empathy66! Empathy didn't have any celebratory preferences, so in honor of Empathy we're passing around party hats and having the traditional birthday cake and ice cream spread - albeit our spread includes different kinds of cake and ice cream so everyone attending can have a slice and a scoop or whatever they fancy! And Empathy, if ice cream and cake aren't your thing, that's cool too because we've got a whole dessert bar laid out chock full of pies, cookies, brownies, cheesecakes, pastries, etc. Fill your virtual plates chock full of goodies everyone and have a good time!
Have a great day and a fantastic year Empathy!
Posts You May Be Interested In
As Crowded House once sang, "Everywhere you go, you always take the weather with you"... But what kind of weather is that? This quiz will determine what type of weather best matches your personality-https://www.buzzfeed.com/icantfigureoutagoodusername/what-kind-of-weather-matches-your-personality-9j4vxn33m5