Your Happy Place! Community Group
Forget your troubles, come on get happy! Take a deep breath, let go of all your stress for a bit, and come have some fun. If you've been looking for YOUR HAPPY PLACE, look no further, here we are! Everyone's welcome!!
Self-Care Saturday - 8/1/2020

Ladybug7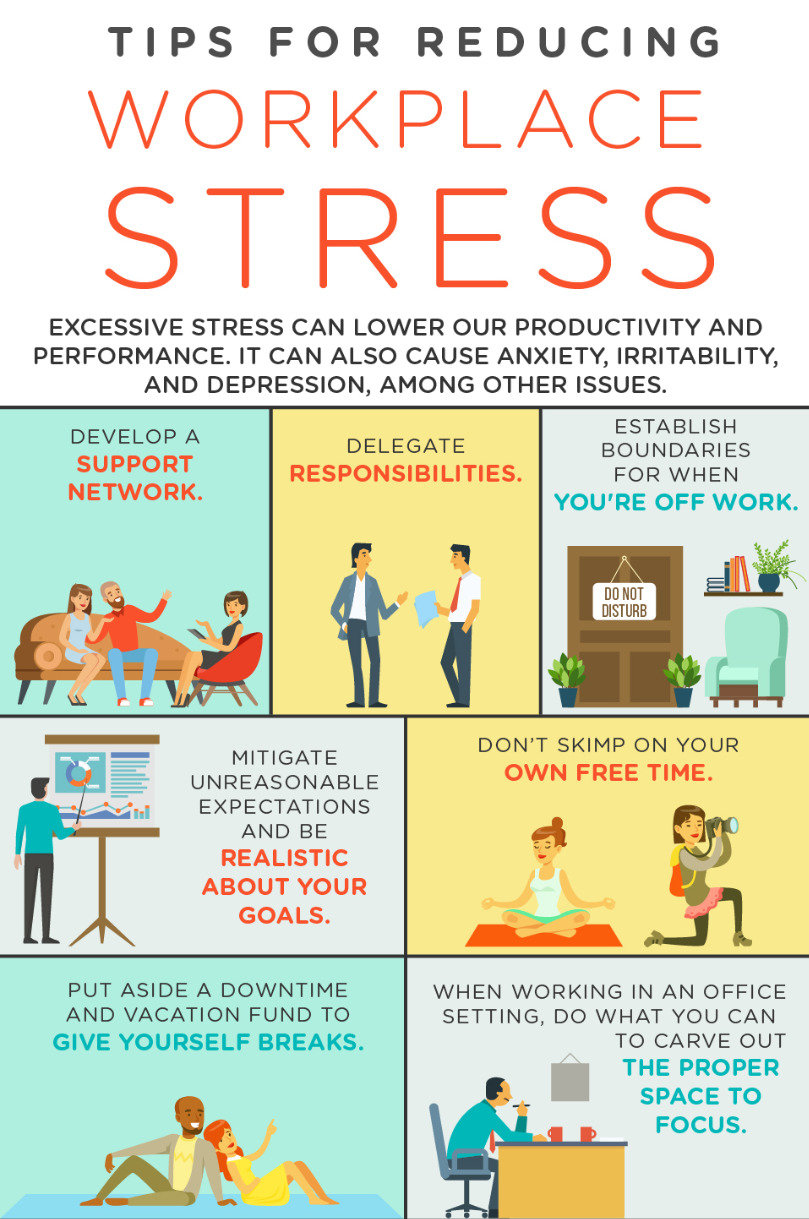 Stress naturally occurs in the workplace.  When left unchecked, it can cause physical problems like a weakened immune system, stomachaches, high blood pressure, hair loss, and headaches.  It can also impact concentration and teamwork, which ultimately affects productivity.
So, what can you do to cope with the stress?  The chart above offers a few suggestions, but you can find some additional tips on dealing with workplace stress at https://www.verywellmind.com/how-to-deal-with-stress-at-work-3145273. 
Have a great weekend, everyone! 
Posts You May Be Interested In
My friend that had COVID is home now and recovering.  My best friend with cancer passed yesterday. I didn't get to say good bye. I had tried calling her the last week and did not get a response. The last thing she said to me was that she loved me and to pray for her.  I also had my deposition today and they asked a lot of triggering questions about my traumas.  I received the text about my...