Your Happy Place! Community Group
Forget your troubles, come on get happy! Take a deep breath, let go of all your stress for a bit, and come have some fun. If you've been looking for YOUR HAPPY PLACE, look no further, here we are! Everyone's welcome!!

Ladybug7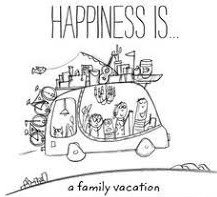 Do you have fond memories of vacations with your family?  If so, what was one of your favorites?  Where did you go?
Posts You May Be Interested In
* The fastest way to find something you lost is to replace it.* Whatever you are looking for it  is always in the last place you looked.* Make your words short and sweet as one day you may have to eat them.* Don't piss off your hairdresser....EVER.* The fastest way to weed out stupid ppl is to stop putting warnings on items.........add your own logic's :)