Your Happy Place! Community Group
Forget your troubles, come on get happy! Take a deep breath, let go of all your stress for a bit, and come have some fun. If you've been looking for YOUR HAPPY PLACE, look no further, here we are! Everyone's welcome!!
A Moment Of Zen - 7/29/2020


TES9579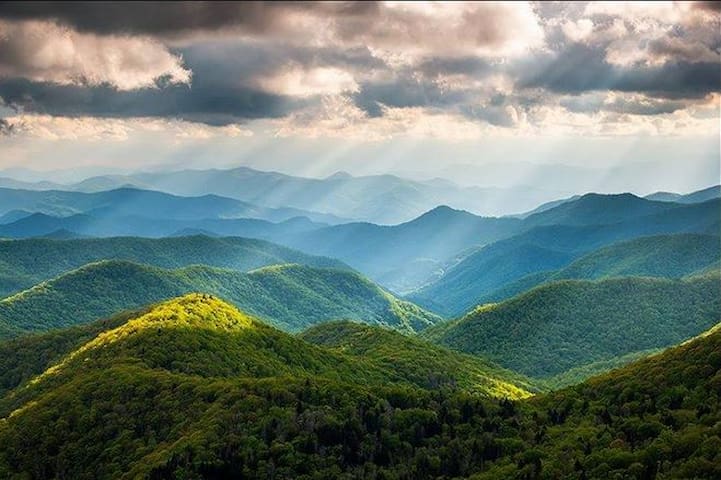 Imagine you're renting out a mountain cabin and this is your view from the back deck... Kick back in a comfy chair and spend some time just taking in the beautiful scenery of endless rolling hills around you. There's a slight chill to the air up on the mountain, but you've got a cozy blanket wrapped around you and a cup of your favorite hot beverage in your hands to keep you warm. Take a deep breath of that crisp mountain air, letting it fill your lungs before you exhale. Take a few more deep breaths, inhaling through your nose and exhaling through your mouth each time. With each exhale imagine you are releasing all the dark, toxic emotions that plague you and with each inhale imagine you are replacing those negative feelings with positivity, joy, and calm.
Posts You May Be Interested In
had to wash my grates again from the grill....once the thing was in dry mode I got them out and started to heat them up after using brush on them as they did not really get everything off in the dishwasher....then I oiled them...and cooked a big tomahawk ribeye steak that was 2lbs....it was just a bit fatty and some of it had cooked more than others of it.....so I had some rare and some more well...