You Are What You Eat!! Community Group
join our table
anyone tried a hot cocoa bomb?


billwfriend
they are made by hand and have a hard shell of chocolate then filled with hot cocoa mix in flavor you want and some tiny marshmellows.....she is going to put the football team logo on them for the team you want to win the Super Bowl....she is a pastry chef....$3 for one....I want to try them for Super bowl sunday....I am buying four....one dark chocolate, one caramel, and two pepper mint.....Bebe wants the dark choc I want a peppermint and love caramel so I got her a pepper mint as I bet she will like that one too....you take them and heat milk up then drop them into the cup of hot milk and watch them melt and stir them up...there are even some extra marshmellows within each box for on top when melted....and stirred.....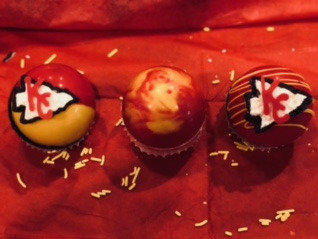 Posts You May Be Interested In
I understand virgin oil but what the heck is extra virgin mean?

Silly jokes for the win!What do Alexander the Great and Winnie the Pooh have in common? Same middle name.I was horrified when my wife told me that my six-year-old son wasn't actually mine. Apparently I need to pay more attention during school pick-up.What is the opposite of a croissant? A happy uncle.If April showers bring May flowers, what do May flowers bring? Pilgrims.Which branch of the...