The Circle Community Group
The Circle is a Chronic Pain Support room known to it's members for their faithful, generous and outstanding support. Throw in a splash of humor to help you get through your days. New members welcome.

serenityha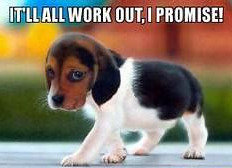 good morning everyone,
thursday crept in on me every couple of hours last night, so i'm on my second cup of coffee. i had to go to walmart yesterday for a return, so i filled my tank up which i do monthly. i passed several gas stations which had gas and no customers yet the panic was already on with some panic-lovers...some woman had been texting me endlessly about the shortage!!! the shortage!! prices weren't jacked up, lines weren't forming...i saw one guy walking out carrying all the plastic gas holders he could manage. oh, the silliness. places did run out due to the panic. the panic! eyes rolling. some people seem to enjoy operating in that mode. apparently they don't  live in chronic pain or they'd have enough to worry about! sorry, folks, i've seen too much news already lol.
actually, i've had a productive morning already. since i woke an hour an hour early i've cleaned a little, read some articles i'd saved, put out squirrel and bird food. yesterday i forgot to close my screen door and one of the little ones poked his head in the door and got into the almonds (a special treat) and eaten through the bag! there's still plenty left, but i was tickled and surprised! i would've been more surprised if i came home and one had gotten comfy though!
it's beautiful outside with soft blue skies and one cloud still hovering over a small mountain in the distance with a still river below. it will warm up a little today which will be nice. i just have therapy, so i'll just go there and back. i have things to do around here. my feet are already hurting with minimal walking/standing. yesterday's appt was challenging. i gave him a second chance. anyway, next step is an MRI, so i'll get that done. i need to find a podiatrist whose good with people as well as feet and knows about fibro. no small undertaking in this damn village. (a big advantage in nyc.) he totally said that i said something that i didn't, then argued with me that i did. frustrating and not good form at all. anyway, i'll continue looking and get the MRI to have that step done.
lisa, good to see you. sorry that pain was so high for you. hoping for relief. yes, missing family has been so hard. i know it will be wonderful when you can visit and be together.
moonie, glad you said no registration for the food assistance. many folks  have been put in a position they never thought they'd be in. i'm glad that more folks are coming in.
toni, glad you got your last flowers in the ground. with the cooler temps and all the rain, may flowers are a little late this year, but they'll come and your yard will be beautiful!
let's see what today holds and see how we can make it work.
hugs n hope for a good one!
Posts You May Be Interested In
good morning all,here's  one pic of my mother and trulee. she wanted to share her mermaid dolls with mother to play. she's the one in the hip brace which you can barely see. she's ready to walk, but has some trouble, but her legs will be strong enough when she's out of that thing. you just can't hold children back! her brother is in the pool with grandma (my sister). i think she had a great...

good morning all,it's my sister's birthday and we're going to their house in the valley to celebrate. she has a flight tomorrow at 6am, so it will be an early day which works  for me. i wish i could drive and mother would be the passenger. i made some crunchy chickpeas in the air fryer last night and nearly ate them all! way better than chips which i really don't eat.news flash! i spoke to...