The Circle Community Group
The Circle is a Chronic Pain Support room known to it's members for their faithful, generous and outstanding support. Throw in a splash of humor to help you get through your days. New members welcome.

serenityha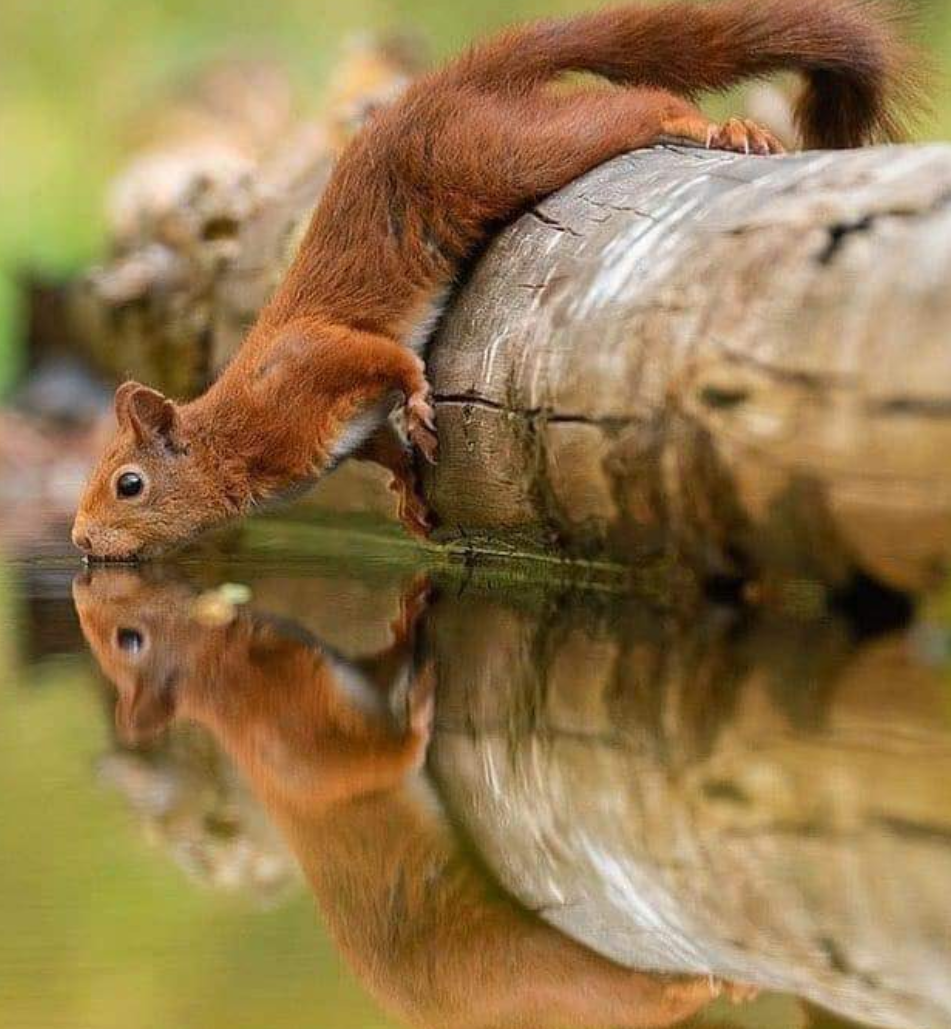 good day everyone,
isn't this the cutest?!
empathy, i'm already wondering about whether you worked today. if so, i hope all went well. i hope your ear is continuing to improve!
moonie, did the library have a good turn out? did you meet some new folks? i bet they loved your produce! did you have the energy to work on the mincemeat?
toni, did the locksmith come? did you get enough rest after all the yard work? feed your squirrels? :)
i knew i need help yesterday. not physically, but just having someone to sit and distract me while i got this organize, so i wouldn't be paralyzed by which thing to do next. i called claire and she came over for a couple of hours and just chatted with me and i got so much donen that i could physically feel the relief! she had just come in the building when i went down to get my lunch that a church brings. they are n closed, very sturdy containers. so they offered her one and up we went. and she left at the tailend of the birthday party for septembers, so i got to make an appearance in there and speak to a neighbor. she gave me some good tips on the A/C unit.
there's a free talk by an artist and sculptor at the (one) art museum here from 6-7. i think that we're just meeting in public again after hibernating so long. so many of these events were happening online. so yay! luckily, i called my psychiatrist's office to talk to someone about what i'm taking and she got back to me right away and told me i actually have an appt on the books for today! OH, ok. so synchoncity was really strong in my life yesterday. it was cool.
some things natural went to the back burner which fell into place also. and the gluing of the braid could be done about 4 inches at a time. i'll finish this morning. woohoo.
today will be a busy day, but after two days of barely leaving the building, i'm ready for a day out. we haave a 50% chance of storms, so they may hit different areas, so i really hope i don't encounter those things. it's in the 80's and less humid. totally clouds in the sky, but the fog is much lower today. the news just seems to be pure craziness. i took a break and i see why!
i also reached out to mother and my sister. i'll be the grown-up if no one else will.
i apologize if i'm repeating myself from last night. i totally forgot what i wrote yesterday even though i read it minutes ago. oh, i've been praying for my sister and all in VA where she just visited.
squirrel time!
hugs n hope!
Posts You May Be Interested In
hello ladies,toni, i almost wrote and mike. hope he's ok. bummer on the dryer. i hope that guy of yours can do something or find you a good trade. we just had a light rain. apparently the big stuff made it your way! please no more limbs fell for you to clean up ;).moonie, how nice that the director is willing to do that to help keep your mother off the roads for everyone's sake. amazing what you...

good day everyone,i woke up woosey this morning. i think my blood sugar was low b/c i had that shakey, disoriented feeling of being weak. i barely made it to the coffee machine and then forgot to put the bqaking soda in, so it was acidic. it was pretty rough, but i'm trying after having a bite of peanut butter while i was mixing some up with cracker bits. and my squirrels came en masse today!...