The Circle Community Group
The Circle is a Chronic Pain Support room known to it's members for their faithful, generous and outstanding support. Throw in a splash of humor to help you get through your days. New members welcome.
Monday Eggs of a Different Color

MoonDancingNana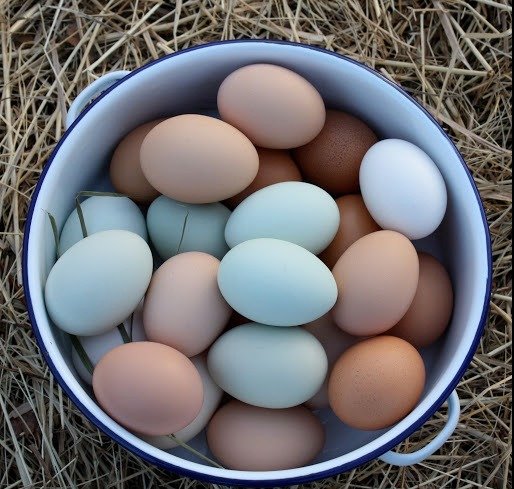 Overcast and slighly cooler. OK. 
There are 12 different breeds of chickens that lay othere then white eggs. In my area we get all of the them. There is a chicken called the Easter Egg chicken due to the different colored eggs layed. All eggs have the same nutritional value. 
Today will be the same as yesterday. Going through cupboards, storage and rearranging. The bathroom and utility room done! It' amazing how much room there is when things are organized. 
It was hot last night and now low heat is required. My veggies are growing well. 
PEACE
Posts You May Be Interested In
good day everyone,it was nice to come home and see all the posts yesterday. that picture is of the incline railway that goes up lookout mtn in chattanooga, tn where i now live. i've been on it once and that was enough bc it's really an incline straight up the mountain!yesterday i onlly had my therapy appt which was good. nothing else this week. when i was waiting i just decided to text mother...

good morning all,ready for a train ride down the incline railway in scenic city, chattanooga? local businessmen used to have their summer homes up there for the cooler weather than in the city and i'm ready for that! it's already near 90 and very humid. a nice mix of clouds over a deep blue sky with so many shades of green of the different trees with a gentle breeze wafting in. i see my therapist...