The Circle Community Group
The Circle is a Chronic Pain Support room known to it's members for their faithful, generous and outstanding support. Throw in a splash of humor to help you get through your days. New members welcome.

MoonDancingNana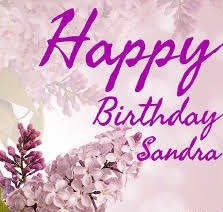 You deserve the happiest time for your Birthday!!! 
Posts You May Be Interested In
good day all,moonie, i'm surprised it gets so hot up there. 90 is my breaking point esp day after day! i hope you adjust to it. i can only imagine how frustrated you must be with your mother taking things so far. crazy that lthe list is so long for her license renewal. grin and bear it?toni, very glad to hear you were driven. i didn't think you'd be able to drive yet. it would be great if you...

good day everyone,it was nice to come home and see all the posts yesterday. that picture is of the incline railway that goes up lookout mtn in chattanooga, tn where i now live. i've been on it once and that was enough bc it's really an incline straight up the mountain!yesterday i onlly had my therapy appt which was good. nothing else this week. when i was waiting i just decided to text mother...