The Circle Community Group
The Circle is a Chronic Pain Support room known to it's members for their faithful, generous and outstanding support. Throw in a splash of humor to help you get through your days. New members welcome.

serenityha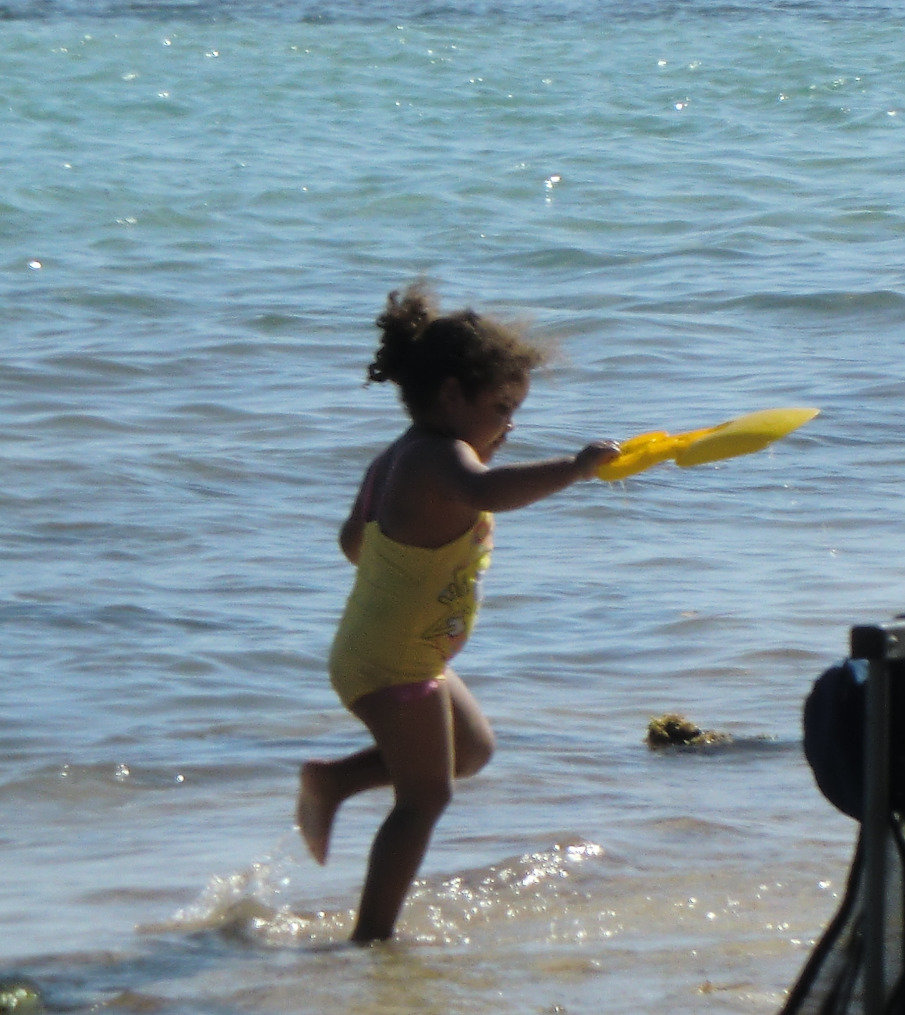 good morning everyone,
i think we were all ready to celebrate the victory for human rights and against police brutality, esp against citizens of color. every person of color should be able to walk with the abandon of this little girl i saw on the beach at gyanilla in pr. i wanted to be dancing on the streets, but it was quiet here. i'd just come upstairs and i wanted to run back down and announce the news to everyone out front. i'm sure that will be a topic today in the vaccination line.
i'm going to be downstairs before 10am to get #2 early, then prepare for my appt with pain mgmt...finally! dark clouds are clearing with the help of some pretty brisk wind, the river beyond is an usual shade of bluish green, and pretty blue skies are in the distance. it will be a pretty day on the coolish side with a high in the mid 50s. i hope it gets some of the pollen out of the air. i just poured saline solution into my eyes yesterday evening when i got home. in these days of not touching one's face, this is making it difficult.
all your pretty gardens are so inspirational. i think a rock garden is the only thing that could survive the brutal heat on my side of the building. i'm tired of torturing plants, so i'll enjoy seeing more of your pics.
the rest of the week will be med appts daily, some days two. so here i go. one day at a time.
hope your day is light and easy.
hugs n hope
Posts You May Be Interested In
Hopes up for a great day or a complete weekend that's been full of loving memories!Happy for our birthday girls that you've had those joyous days that everyone wish for you! Looking forward to hearing and seeing your birthday pictures Serenity.Made some stew I'm going to take to my folks for their supper, I'll eat before I go. They don't eat lunch and eat supper very early.Peace love harmony xoxo

Over cast and cool but we're driving to Camp 18 in the mountains for lunch. It's a beautiful 90 minute drive through mountains with a forest and flowers of beauty. We will dress warmly. Many people today are remembering their Mom as is Mario. He lost his Mom to respiratory failure as she was weakened by her previous cancer treatement. Mario's Mom and Dad gave the ultimate sacrifice in sending...