The Circle Community Group
The Circle is a Chronic Pain Support room known to it's members for their faithful, generous and outstanding support. Throw in a splash of humor to help you get through your days. New members welcome.

serenityha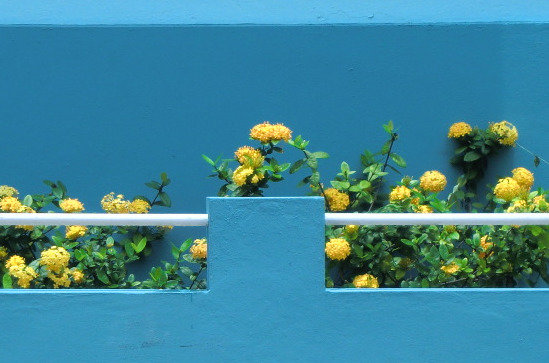 good morning and happy saturday all,
i took this on one of my walks in PR. i just love the color found everywhere there. wonderful memories.
it's a nice pale sunrise here for a mild day in the 70's. my little visitors have been up for their morning snack. as i've walked past the side of the building to my car, i've stopped to check for the squirrel with a wounded tail. i haven't seen him, but the nuts i leave are gone :).
today is a big one as i enter a new decade and i get to meet my great nieces for the first time. i'm keeping in mind i'm a stranger to them to contain my excitement, but both my niece and nephew will be there will their little ones. i wanted to sleep in, but that didn't work. i may have to sneak off for a nap or at least a rest. whatever, it will all work out. and it will be a triple mother's day. three generations! pretty special. i'll go with extra meds just in case. i'm the old aunt trailing behind with her bag of medicines lol! we had one and loved her to pieces. she was full of spunk even though she never drove a car, lived in her original home built by her deceased husband even when the neighborhood got dangerous. she chased a buglar out of her home and when he tried to leave through the front door, she made him crawl back out the window like he came in! didn't know i was going there, but let's say happy wonderful aunt's day to those who mothered us in their special ways.
yesterday i totally forgot that i had to get out to pick up several new meds and needed a couple of things from the grocery store. it took two trieds to get my meds through the drawer of drive thru. that was no big deal, but going to the supermarket when flowers and bakery at the first things at the entrance! omg. threw me off trying to negotiate that crowd. i made it out with a few extras of course. took teh wind out of my sails for dinner. i got out and took a good walk around the parking lot. no good walking space around here without driving to it. it was a good brisk walk and i'll keep doing that with this nice weather. i need the cardio in a big way.
how does your day look? gardening? shops?
hugs n hope for a pleasurable one!
so what's up with you today?
Posts You May Be Interested In
good morning all,here's  one pic of my mother and trulee. she wanted to share her mermaid dolls with mother to play. she's the one in the hip brace which you can barely see. she's ready to walk, but has some trouble, but her legs will be strong enough when she's out of that thing. you just can't hold children back! her brother is in the pool with grandma (my sister). i think she had a great...

good morning all,it's my sister's birthday and we're going to their house in the valley to celebrate. she has a flight tomorrow at 6am, so it will be an early day which works  for me. i wish i could drive and mother would be the passenger. i made some crunchy chickpeas in the air fryer last night and nearly ate them all! way better than chips which i really don't eat.news flash! i spoke to...