Post-Traumatic Stress Disorder (PTSD) Support Group
Find support with others who have gone through a traumatic experience. Whether you have chronic or acute PTSD, we are here for you.
Day 126 of Quarantine Meme

Secouya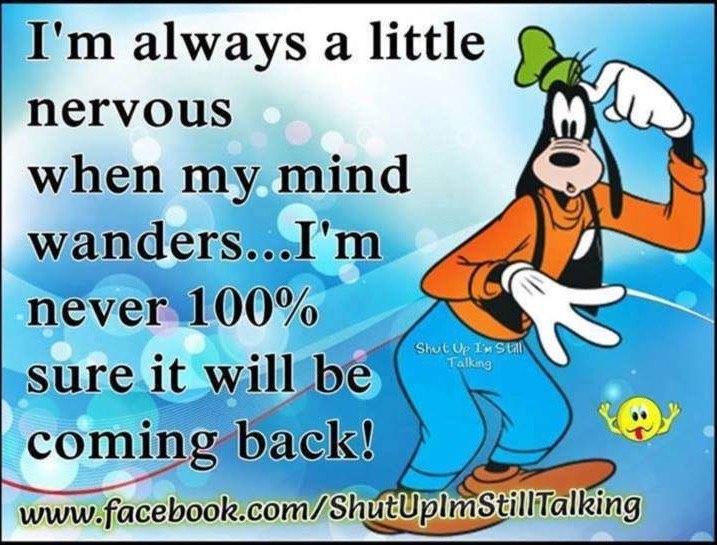 Somestimes we get distracted or we are lost in thought while we are multitasking and we do things we didn't mean to do or place something where it doesn't go and then can't find it. Does this ever happen to you? What is the funniest thing that you have done or that has happened to you while your mind was wandering?
I can get easily distracted when my mind wanders and have done some silly things like putting a potholder in a food cabinet. I think the funniest thing I have done recently was misplace my night guard. I always clean it and put it in its plastic case in the bathroom cabinet. My husband calls it my night time false teeth (I still have all my teeth). I looked everywhere for my night guard but ended up using my spare. The next morning when I went to pull out clothes for the day, there in the drawer with my t-shirts was my night guard. 


Posts You May Be Interested In
Hello all. I am a long-time member who doesn't come on here too often. But a new therapist just introduced me to polyvagal theory and it's connecting a lot of dots for me. I thought it might be helpful to others so I wanted to share a link to a podcast and written discussion for anyone who might benefit from it. It was developed by Dr. Stephen...

Good morning! Well, the tortie cat in my house is *not* amused. I slept a bit despite pain's best efforts, and of coures this threw off Her Royal Highness's schedule. She's off to meow-howl at Hubby that he find a time machine and fix this.***Everyone doing okay today? We have had some wild times the last bit, ahven't we? Ups downs and sideways and no end seen for this ride. Anyone else think...