Friends til the end Community Group
A group for those of us here who get more from our friendships than from the available discussion groups.A place to be accepted and appreciated for who we are.Somewhere to always feel safe and know that especially on the bad days we are here for each other.A place for encouragement and love.
got one of my friends a perfect Christmas present.

billwfriend
this for the guy who was high school best friend and that I did about 15months or so as his care giver.....he has a huge record collection as he inherited his brothers huge collection.....so I found record crates on nextdoor.com for sale....I got 5 crates....they are wooden boxes that hold records....
his wife is not on board with the purchase and has said they need to stay in the unfinished part of the basement where I found them and then I stacked them correctly since they had been laying flat on shelves....
she told me he now has a turntable in his bedroom....he cannot use it and I bet it never gets used because his body is shutting down from MSA parkinson disease.....he has no real ability to even talk right now....it is struggle to try to understand if he does try talking....
but I know he will love these....and I know they will preserve the records a lot longer than he will live.....so that is why I spent $110 on five record crates....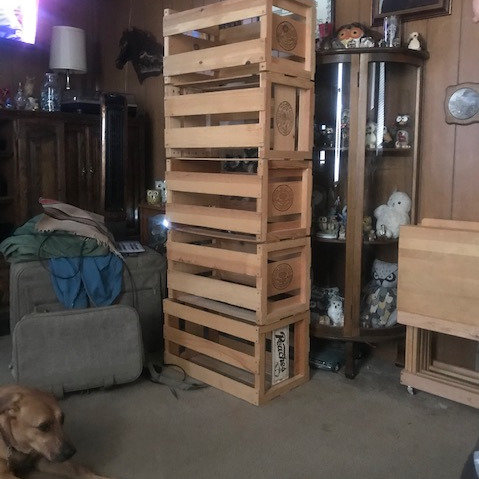 Posts You May Be Interested In
Sorry about all the posts lately. I promise this will be my last one for a while.  So my partner is sick after I gave him my cold (that I'm still recovering from) and he's been really miserable.  I don't know how to to be there for him.  I tell him to drink plenty of fluids and eats vitamin C and he tells me that pisses him when I say stuff he already knows, so I told him I just wanted...

How's the weather where you live?  Winter has arrived early here in Virginia.  It is currently snowing and temps will be plummeting tonight into the low teens.  We had unseasonably warm weather through mid-October, so it feels like we kinda missed out on fall.