Friends til the end Community Group
A group for those of us here who get more from our friendships than from the available discussion groups.A place to be accepted and appreciated for who we are.Somewhere to always feel safe and know that especially on the bad days we are here for each other.A place for encouragement and love.


Lesa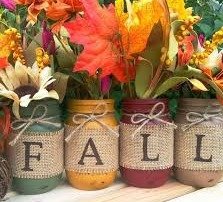 Let's do words that remind us of Fall.
I'll start with A -Apples
B
Posts You May Be Interested In
Where did everyone go after the migration/relaunch of the site  in 2016? Was it Facebook, or another support site I'm unaware of?The loneliness group claims to have 7K plus members but only ever 2 or 3 online?The depression group 17K members typically 8 online?Also wondering if any further changes are planned?Chat?Group Hugs?Seeing when a friend updates their status or changes their mood.A...

An older couple were lying in bed one night. The husband was falling asleep but the wife was in a romantic mood and wanted to talk. She said, "You used to hold my hand when we were courting. " Wearily he reached across, held her hand for a second and tried to get back to sleep. A few moments later she said, "Then you used to kiss me." Mildly irritated, he reached across, gave her a peck on the...