Fibromyalgia Support Group
You're not alone in your pain. Fibromyalgia is a condition that can be difficult to diagnose and manage. If you're trying to cope with pain throughout your body, sleep problems, general fatigue, or other common fibromyalgia symptoms, you're in the right place. The community is here for you to talk about therapies and share your challenges.
What a Wednesday Check-in

Leo
Well, it's 7 AM, I've not slept much, and the day was already busy. Yep. One of THOSE days.
For starters, the predicted gusts of wind are allegedly 20 miles per hour (about 32 kilometers per hour, IIRC). Yeah. I call BS. Why? Well, that branch from the hickory tree 150 yards (a bit over 135 meters) ended up in my yard, and it's as thick around as my upper arm and about thrice as long as I am tall. It *flew*. So, no, gusts are not "20 mph". they are "tree bent in half and sent bits to the Wizard of Oz" per hour. (That's about 50 mph and up, for the record, or 80 kph.  We've seen this tree's parts before.)'
Also, 20 mph doesn't flip construction debris out of a dumpster down the road, either. I really gotta wonder where the weather service gets its readings for my zip code. Presumably, not this zip code!
And.... let's just say I'll be happy to make it through today with sanity intact, but I doubt I will.  Why? This is Dahlia today: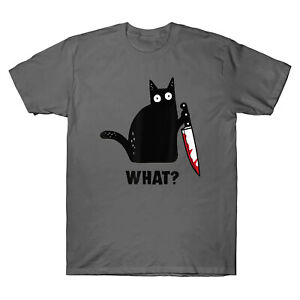 No worries, Dixie is fine. I'm not. Another scar for the large collection. Why? She felt like I was in the way and used me for a launch pad. While she was running. And my skin is great traction, turns out. She got to the fireplace mantel, parkour-bounced off it, and did a total "ta-da!" pose, then adopted the expression on the t-shirt. Yeah. What did I do? Well, see, i was on the floor, doing a basic breathing exercise to relax myself... And KABAM! this will leave a mark. I've so many as it is. If I tan, I look ridiculous b/c my scars pop out to become even more visible. I've had people ask me what kind fo accident I was in.
My life?
***
on which note... COOKIES! Have some! No calorie!


Posts You May Be Interested In
Y'ever wonder?Do you ever wonder?I wonder a lot.So... I wonder how Dahlia can be so cute and so chaotic. But that's not news. She has now started playing with a tennis ball. Apparently, cat toys weren't challenging enough. She wanted one the size of her head!***Wonders of the world! Natural and manmade! The seven wonders of the world according to Travel Channel (cable):...

Cant find the words to explain much but need support bad. Mentally i am burned out, physically i am in so much pain not even norco 10 with motrin 800 and robaxin 750 even touches my pain anymore. I am having bladder issues due to my nerves in my back and looking at surgery and my PCP is pushing my neurologist to do more for pain meds wise i am also on lyrica twice a day. I alternate as well with...