Fibromyalgia Support Group
You're not alone in your pain. Fibromyalgia is a condition that can be difficult to diagnose and manage. If you're trying to cope with pain throughout your body, sleep problems, general fatigue, or other common fibromyalgia symptoms, you're in the right place. The community is here for you to talk about therapies and share your challenges.
Thursday Therapy Check-in

Leo
Good morning! Today I see physio doc, yay!
Otherwise? Therapy today is... STOP.
Sit.
Think.
Options.
Plan.
This is used in varying ways to help people not panic in crisis, but it's useful on a bad day. Just sit. Think of your Options, and make a Plan. You may find you have more options than you realize.
For example: "I *have* to make supper! I can't do this, I'm in so much pain, and I have to!"
Sit.
Think: "Pain. Effort. Supper."
Options: Take-out. Leftovers. Cereal. Go hungry for the evening. Option 1 = driving to pick it up, no. OPtion 2 = no leftovers dammit. OPtion 3 = easiest but am I cheating?! OPtion 4 = I'm hungry, this isn't helping me think clearly! .... Fifth option .... Gotta be a fifth? How asinine crazy can it be? Well, it can be "OK, screw it, dry cereal, not even in a bowl." or it can be "Call for delivery pizza.... but that's money I don't want to spend so..." we end up at "What is easiest to cook with least effort?"
Plan: Add water to pot. Dump in something tha tsimmers for half an hour. Go do other things or rest until 20 minutes are gone, go stir it, and retreat again. *This*, btw, is why I have dehydrated (vacuum-dried) veg and rice/lentils/quinoa etc. so often. Measure. Add water. Add a few herbs. Done in half an hour. Ahhhh.... What do we call it? Well, if there's extra water, it's veggie stew/soup. If there's no water left and it's all perfect, then you're having a "pilaf". (Which just means "rice dish".) If you're carnivorous, an down a microwave, nuke something and set it on the side. Ta-da! Plan!
And now, you have STOP.... and you can go:-)
***
This, btw, is why I exhaust myself once a week pre-chopping fresh veg, storing in tupperware, and then during week I can just throw it in the pot. One-pot meals are so easy for the vegetarian set. You call it side dishes if you're a carnivore, but that's our main course. I also prep salad greens, etc., but not cucumbers. Those gets squishy and yucky if pre-cut.  Zucchini is good for a couple days, carrots and ceelry for all week, onion for the week, etc.
Home cooked from scratch, b/c many many years ago, I was in severe pain, and said STOP! and poof!
***
OK, I am so freaking tired I can't see straight, so today's trivia is:
Where the heck does Leo get this stuff?
Well, aprtly therapy, and partly this stress management seminar I took for free in, like, 1995.
Or my mom taught me life hacks, as they're now cutely called.
***
Feeling the bummer and the ick? Found this pic for us to enjoy together....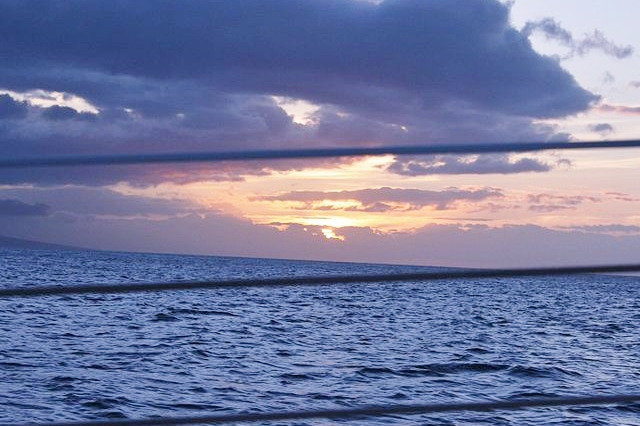 Posts You May Be Interested In
Good morning! (ish?)This item from Norfolk, Virignia, Associated Press:  Headline in my area: FIREFIGHTERS RESCUE MAN FROM TREE TRYING TO RESCUE CATNORFOLK, Va. (AP) -- Firefighters in Virginia have rescued a man who got stuck in a tree while trying to retrieve a cat.The Virginian-Pilot reported Friday that the man was trying to rescue a feline perched on a limb in Norfolk.The man climbed past...

Just letting you know what happened.  Wednesday afternoon the site said I was banned.  I contacted them via e-mail responses to a spammer I had reported.  (Always need to keep the site safe.)  I was heartbroken that some would feel I had abandoned them.  An hour ago, I got an e from DS that said the banning was an error, so I am back with the many people I care about.  Healing hugs to all,...