Fibromyalgia Support Group
You're not alone in your pain. Fibromyalgia is a condition that can be difficult to diagnose and manage. If you're trying to cope with pain throughout your body, sleep problems, general fatigue, or other common fibromyalgia symptoms, you're in the right place. The community is here for you to talk about therapies and share your challenges.

Leo
Good morning.
Wow. I am trying so hard to not cry writing *That*.
They rescheduled Hubby's specialist hemo-oncology app't to Monday.
And it turns out the subtype he probably has of what he probably has is the kind that nobody pays much attention to b/c it's uncommon.
IF FIL's buddies are right. Which, being medical school guys who practice their medicine, they probably are.
I literally warned the nurse on the phone that she's getting THREE for one patient, and tell the doctor that. Hubby. Me. And FIL. I have *no* problem pointing him at this situation like a weapon. Last thing he did before "really" retiring was co-edit a book used by *oncologists* to determine what tests and what they do and interpreting results, using molecular testing in some cases that FIL helped freaking develop.
I also told her, "My mom was a nurse for over 40 years, you can drop the syrupy voice, I know about that stuff. We waited and agonized about this appointment, and it may not be your fault, but ma'am, you're the one who gets to hear it first. I *will* have a healthy and long-lived husband, and you can tell the doctor that's not a request, that's a statement of fact."
This, btw, is why an entire rehab-center chain flinches if you say my name. I dno't threaten. I do. That's it. I don't sue. I do. That's it. Every trick 40 years of nursing ever taught my mom about The System? I know. Every tweak that's possible but they don't tell us about? I know. And you know I share that info freely:-) Everything I learned about medicine as a subject and as a "profession", I use. Every experience as a patient since age 19? Part of a lifelong clinical survey on How To Get It Done.
These effers have no idea what I will be, and my FIL? Oh, please, please, *please* piss him off. Please. He'll destroy 'em. He's the guy you prayed didn't go against you for a research grant. He's the guy you prayed didn't get on your thesis board. He's the guy you loved to work for only if you loved your work, b/c otherwise, you were *not* getting "just some job" in his lab. He's co-designed whole degree programs in fields that didn't exist 10-15 years ago. Yeah. he was doing that when he was *in partial retirement*. And now his son (my Hubby!) is at risk fo the same horrible stuff that killed his brother and cousin?
When the form asked "People Who Can Receive Patient's INformation"? You bet your butts I put FIL.
***
OK. That wore me out for, y'know, the month...
***
Now, even if you're not particularly into cats, you have to admit,t his is just about the most Chill pic ever: Cat, sunbeam, field, basking. So let's chill, right? Be like the cat. Happy golden place.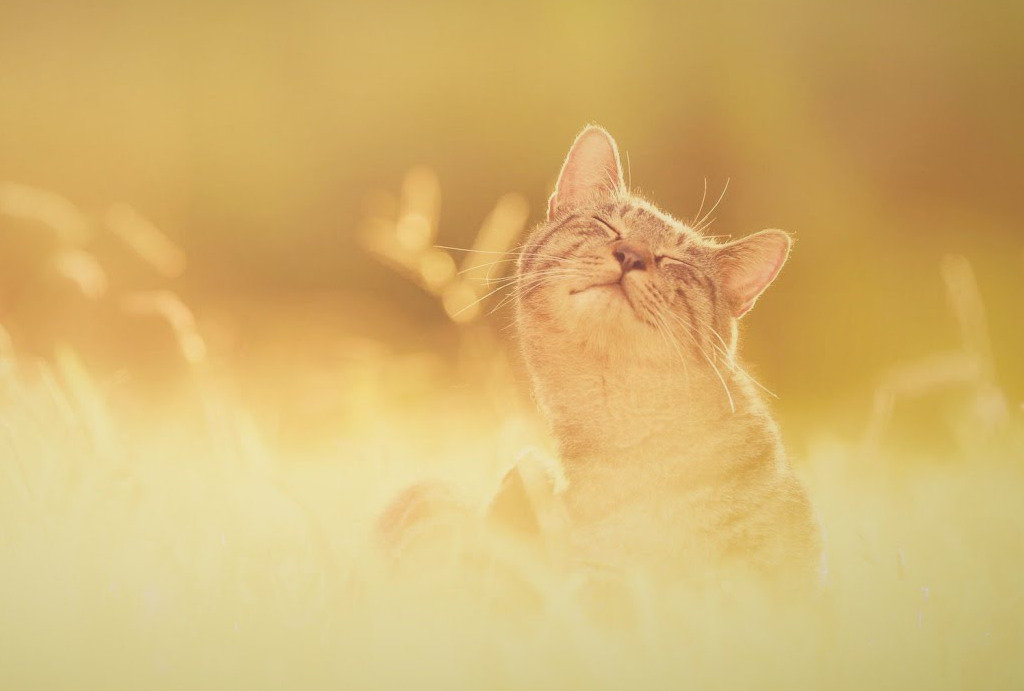 Posts You May Be Interested In
I'm not much of a poster any more here, but this one....I couldn't pass up.  I saw this as a meme.  You'll have:Good daysBad daysOverwhelming daysToo tired daysI can't go on days And every day,You'll show up. You will get through this.  I can not think of any better way of summing up life with Fibro.   Life with fibro has knocked me down more times than I can count, but those days pass...

And i used to enjoy them....About..a year? ago i was getting up around 7 AM,putting on my runners,and taking a walk to the pond to watch the ducks and the beautiful,serene swans...i would sit and watch them for them for awhile,with often no one else around-it was the only place and time i was able to take deep breaths...By the time i got home,endorphins kicked in, and i felt so good,at peace,and...