Bipolar Disorder Support Group
Bipolar disorder is not just a single disorder, but a category of mood disorders marked by periods of abnormally high energy and euphoria, often accompanied by bouts of clinical depression. This is the place to talk about your experience with bipolar disorder, learn from others' experiences, and find support.
This is getting old fast need suggestions

LadyPromise
Last Friday I spent 6 hours in the ER.
I have a really bad gout flair up.  I could not and still can not wear a shoe on my right foot. I have to go to my doc on Thursday for blood work. 
The upshot of this is I AM ORDERED TO REST and elevate the foot. This is getting old REALLY fast. 
I'm passing the time by reading and playing on the computer as lately I'm not too muh into commercial TV but do watch Netflix occasionally.
I really liked Avengers: Infinity War on Netflix and am looking for similar genre on Netflix and or Amazon Prime and really could use some suggestions preferably of stand alone movies.  You have to know a bit to make sense out of Infinity War.
I'm drinking so much water, as ordered, I think I am going to float. 
I want to get up and do things but today it is rainy and everything hurts. All of my joints and especially the gout. The flare up is so bad it was swollen and purple and is still swollen and discolored.  
I am spending some time researching a low purine food plan while on mandatory rest. 
I'm about read out and having difficulty focusing on what I am reading. I keep having to read pages over because I sort of zone out while reading. 
It's nice to have the cat for company as everyone else sleeps during the day and works at night now.  
On and my hands hurt so writing or doing something with my hands is not a thing I really want to do. I'm using a cane and that even hurts my hand.
Whine over and suggestions on movies NEEDED. I would also, for future use, like suggestions for what are considered classics, philosophy, history (could also be a documentary on Netflix or Amazon). I'm not much for recent history and have studied the bloodiest war (Civil War) so that isn't something I want to revisit at this time.  Ancient history and the Revolutionary War would be interesting to add to the list.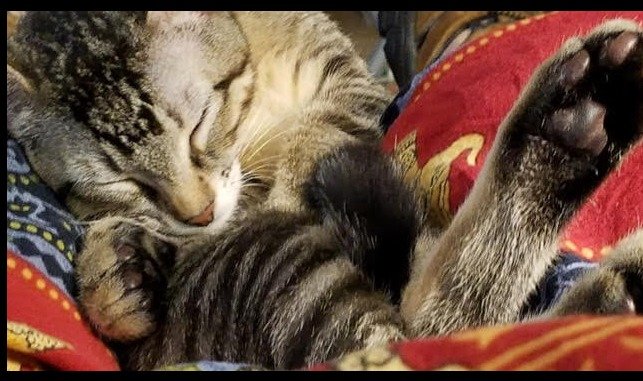 Posts You May Be Interested In
I am doing incredibly fabulous in school but the better I do academically the more my emotional state seems to fall apart. I don't think they have anything to do with each other but it is still frustrating. I feel like I'm sinking and can't stop it. My lowest percentage grade is 100% and a few of them are higher, so I know I have nothing to worry about academically but OMG emotionally I need help...

After being in this "War on Child Porn" for over 20 years, here are my thoughts on child porn."Child pornography offenses are one of the most over prosecuted crimes within the criminal justice system. Petty drug crimes are the only offenses that can compare with CP crimes in this regard.Prosecutors abuse the system when they prosecute each and every CP offense---regardless of the...