DailyStrength is undergoing a scheduled site upgrade, we will be launching the morning of Wednesday June 29. During this time, you will not be able to register as a new member or make any new posts.
Advertisement
Health Event Calendar
See what's new on the site
Step-by-step Tutorials
How to use DailyStrength
We're on Facebook
Check out our page
Follow us on Twitter
Read our tweets
Get Cool DS Stuff!!!!!
Shirts, Hats, Baby Wear
Rape Information
Rape is, in most jurisdictions, a crime defined as sexual intercourse or penetration without valid consent by both parties...
In many jurisdictions, the penetration of the anus or the vagina can be considered rape (although most jurisdictions require the penetration of the vagina by a penis), and many jurisdictions, the penetration of either the vagina or the anus need not be by a penis, but can be by other objects such as a finger or a dildo. Some jurisdictions expand the definition of rape further to include other sexual acts without valid consent, including oral copulation and masturbation. (Therefore, in most jurisdictions, "rape" can only be perpetrated by a male against a female, or a female against a male, while in other jurisdictions male-male and female-female sexual relations can also constitute rape.)

The lack of valid consent does not necessarily mean that the victim explicitly refused to give consent; generally, where consent was obtained by physical force, threat of injury, or other duress, or where consent was given by a person whose age was below the age of consent, a person who was intoxicated by drugs or alcohol, or a person who was mentally impaired by illness or developmental disability, the consent is considered invalid.

A proportion of violent sexual assaults end with the death or serious injury of the victim. Other consequences can include pregnancy or sexually transmitted diseases. Because of the sexual nature of rape crimes, the most common effect of rape on victims, however, is serious psychological trauma such as PTSD, OCD or dissociation. This is especially true in societies with strong sexual customs and taboos. For example, a woman (and especially a virgin) who is raped may be deemed by society to be "damaged": she may suffer isolation, be prohibited to marry, be divorced if she was married, or even killed. She may also feel "dirty", as if the crime was her fault.

In the past, survivors of rape and sexual assault were often diagnosed with Rape Trauma Syndrome (RTS), then considered to be a psychological disorder. RTS is no longer considered a diagnosis, but rather a set of normal psychological and physiological reactions that a victim is likely to experience. These include, but are not limited to, feelings of guilt and shame, tension, anger, eating disturbances, and sometimes depression. The reactions are very similar to those that would be experienced by a survivor of any other traumatizing experience, and sometimes result in a diagnosis of Post-Traumatic Stress Disorder. These traumatic responses are often cited as one of the reasons why rape goes unreported.
Health Blogs
Posted in
Physical & Emot...
by
Sharecare
on Jul 29, 2014
Mental abuse happens over time as a means of exerting control over someone.
Answer by
...

Read More »
Posted in
Rape
by
Sharecare
on Jul 16, 2014
Rape is the non-consensual forcing of someone to have sex. It is a criminal offense that is destructive, abusive and violent. Did You Know that: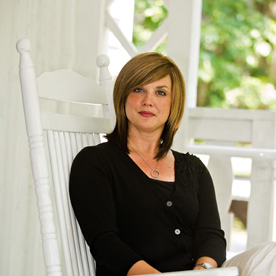 Answer
...

Read More »
Posted in
Post-Traumatic ...
by
Cyndi Sarnoff-Ross
on May 10, 2013
It is an amazing story and one that has kept most of us glued to the media over the last several days. Three women, who had been abducted as teenagers in 2002, 2003, and 2004, were all found alive and well on May 6th in a Cleveland home. The 3 men accused of this horrible crime are all currently in custody and the story is just beginning to
...

Read More »
Advertisement
Join DailyStrength's Annual Pet Appreciation Month by joining this Member Group. Share your fa ...

We love summer at DailyStrength. Submit your Summer Saying and let us know how much you love summer ...