Advertisement
Health Event Calendar
See what's new on the site
Step-by-step Tutorials
How to use DailyStrength
We're on Facebook
Check out our page
Follow us on Twitter
Read our tweets
Get Cool DS Stuff!!!!!
Shirts, Hats, Baby Wear
Healthy Sex Information
This community is dedicated to an open discussion about healthy sex and sharing thoughts and feelings about sexuality and improving one's sex life. Most active adults desire to have an active and fulfilling sex life, both for themselves and also their partner. Described below are some common sexual challenges faced by both men and women...

The Inability to Reach Orgasm

Anorgasmia is the lack of orgasm during otherwise pleasurable stimulation. It is much more common in women than men. The condition may be related to a psychological discomfort with or aversion to sexual pleasure, or to a basic lack of knowledge of what the woman finds physically pleasing. A sense of shame, or the feeling that she "should" be able to climax can compound the problem, along with feelings of shame on the part of her partner, who may believe that he does not excite her sufficiently.

Male Erectile Dysfunction

Some males suffer from erectile dysfunction (ED), or impotence, at least occasionally. For those whose impotence is caused by medical conditions, prescription drugs such as Viagra, Cialis, and Levitra are available. However, doctors caution against the unnecessary use of these drugs because they are accompanied by serious risks such as increased chance of heart attack. Moreover, using a drug to counteract the symptom of impotence can mask the underlying problem causing the impotence, whether medical or psychological, and does not resolve it. A serious medical condition might be aggravated if left untreated.

Male Premature Ejaculation

A more common sexual disorder in males is premature ejaculation (PE). The U.S. Food and Drug Administration (Food and Drug Administration) is examining the drug dapoxetine to treat premature ejaculation. In clinical trials, those with PE who took dapoxetine experienced intercourse three to four times longer before orgasm than without the drug. The American Urological Association (AUA) estimates that premature ejaculation could affect 27 to 34 percent of men in the United States. The AUA also estimates that 10 to 12 percent of men in the United States are affected by erectile dysfunction.

Other Sexual Issues

Vaginismus is involuntary tensing of the pelvic floor musculature, making coitus distressing, painful, and sometimes impossible. Dyspareunia is painful or uncomfortable intercourse which can be due to a variety of causes.
Health Blogs
Posted in
Depression
by
Michael T Murray, ND
on Oct 29, 2014
Laugh long and often - laughter is without question the most powerful medicine available. Recent medical research has confirmed that laughter enhances the blood flow to the body's extremities, and improves cardiovascular function, plays an active part in the body's release of endorphins and other natural mood-elevating and painkilling chemicals,
...

Read More »
Posted in
Diets & Weight ...
by
Sharecare
on Sep 20, 2014
On Sharecare we're revealing sneaky sources of saturated fat, the trouble with teens' late-night texting and what to do if your man's grumpy attitude is bringing down your marriage. Check out five of our latest posts.
Even if you've ditched dairy and cut way back on red meat, you're likely chowing down on

...

Read More »
Posted in
Rape
by
Sharecare
on Jul 16, 2014
Rape is the non-consensual forcing of someone to have sex. It is a criminal offense that is destructive, abusive and violent. Did You Know that: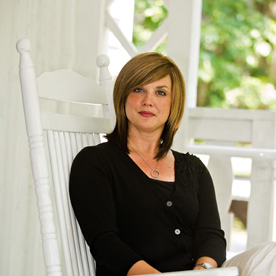 Answer
...

Read More »
Advertisement
Join DailyStrength's Annual Pet Appreciation Month by joining this Member Group. Share your fa ...

We love summer at DailyStrength. Submit your Summer Saying and let us know how much you love summer ...